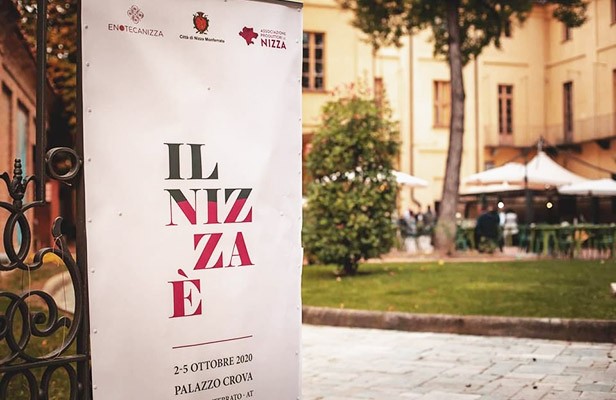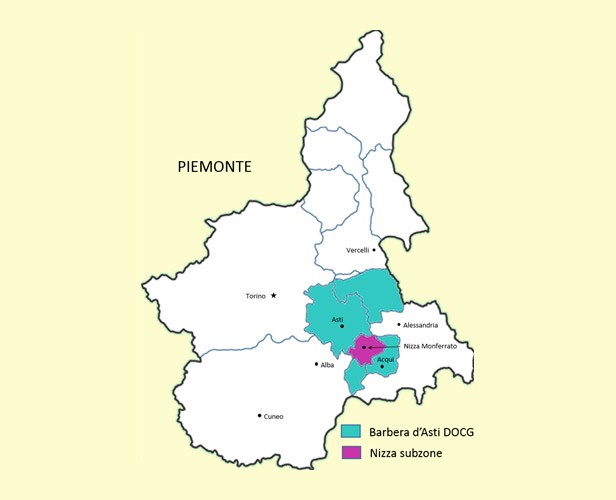 Nizza DOCG
We recently attended the inaugural 'iL Nizza E' tasting in the home of Barbera D'Asti 'Nizza Monferrato'. The event took place at the historic Regional Enoteca in Palazzo Crova located in the centre of the World Heritage city (more of this in a later blog).
It was a great and rare opportunity to get to taste all of the different Nizza DOCG's in one go, so that we could compare and contrast the different styles, of which there are many.
'Nizza', which is one of the newest DOCG's in Italy, has been established to recognise the unique micro climate, landscape and soil in Nizza and 18 specific communes that surround the town, which allows the Barbera grape to develop in such a way that it is possible for skilled producers to create world class wines.
There are two Nizza wine styles and they have some of the most stringent production rules and regulations, which are similar to those for Barolo!
The two styles are:
Rosso 100% Barbera - minimum 18 months aging, including 6 months in barrel.
Riserva (Rosso) 100% Barbera - minimum 30 months aging, including 12 months in barrel.
The Minimum alcohol levels are 13.0% or 13.5% if a vineyard name appears on the label.
We enjoyed pretty much all of the wines we tasted, although a few stood out for us. Pomorosso from Coppo has long been established as one of the great wines of Italy and is now classified as Nizza DOCG. This is a delicious wine with a beautiful 'round' smooth taste with intense cherry, blackberry and violet notes. The Nizza 'Fava' from Barolo producer Gianni Gagliardo from their recently purchased estate in Agliano Terme is also excellent. The wine is smooth but has a vibrant freshness with long lasting cherry and black fruit flavours.
It was a great event and hopefully will now take place annually. But before then we are looking forward to the Nizza e Barbera festival next year 8th - 9th May 2021 where you will get the chance to taste these wines and all of the other amazing Barbera wines from the region.
BACK